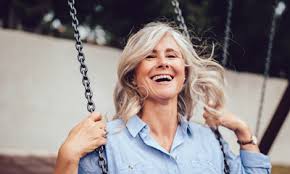 4 Quick Riddles For You
What is the sharpest thing in the world? You may say knife, sword, etc. But the sharpest thing in the world is your tongue. You can easily hurt others by saying something offensive. So be careful with your words. Once they are spoken, they cannot be taken back. Like an arrow shot from a bow, it cannot come back. It will pierce something or someone. God has given us two ears and 1 tongue, so that we may listen more than we say. But when you look around, you find people babbling more than listening. Look at those who drive. There is a horn in every motor vehicle. But that is to be used frugally and not when little things like stopping at a red light or when somebody overtakes you. Your irritation thresholds should be carefully harnessed. Be a little more patient with yourself and others around you.
What is the farthest thing from you? Some say space, stars, etc. But the most distant thing from you is your past. You can never go there. Some people who profess time travel do not accept the fact that we can never travel into our past. The past is overdone. You can remember it, but you can never change it. So, don't even try. You may have had a bad as well as a good experience. Forget the bad and cherish the good. The bad experience should be something from which you learn. Forgive, but don't forget. If you dwell on the past a lot, you will get nowhere. Learn to live in the present. The past is in no way indicative of your future. Yes, you can extrapolate some things. But the exercise may be futile. One thing worth remembering is that when you do the same things that you have been doing, you will get the same things that you have been getting.
What is the greatest thing in the world? You may say the seven wonders, nature, etc. But the greatest thing in the world is a smile. It's the shortest distance between two hearts. A smile is so powerful, that it can make your day. Especially a smile from an unknown person. So, smile a lot. When the heaviness of life weighs on you like a mountain, remember to smile. Although it may be difficult at times, put on a real smile. And you will be a great human being. We all have our ups and downs, but the one who smiles through it all excels. It's not how many times you get hit by life, it's how many times you smile, despite the hits, that separates you from others. So, keep smiling. There are only 5 or 6 muscles of our body that make a smile, as compared to a grumpy person who is using say 20-30 muscles. Smile more, if you want to go viral.
Who is the person closest to you? You may say your wife/husband/kids/mother/father etc. But the closest person to you is God. More than you realize. You think that you know yourself well. But God knows you better than yourself. So, put your trust in Him/Her. Has He/She ever let you down. Never. God never puts you in a situation that you cannot handle. So, remember Him/Her always. The power of prayer is underestimated. You are cradled in His/Her bosom always. His/Her love is unconditional. No matter who you are, where you come from, or what you have done, God loves you more than you can envisage and if you give back the love, through say kind deeds, God smiles at you. Always. No matter what. Even if you don't pray, He/She still loves you. Trust in God. Everything happens with His/Her grace.
To sum it up :
Use your words carefully
Don't dwell on the past
Smile as much as you can
Remember God always
Wish you all the happiness and prosperity in the Universe. God Bless!